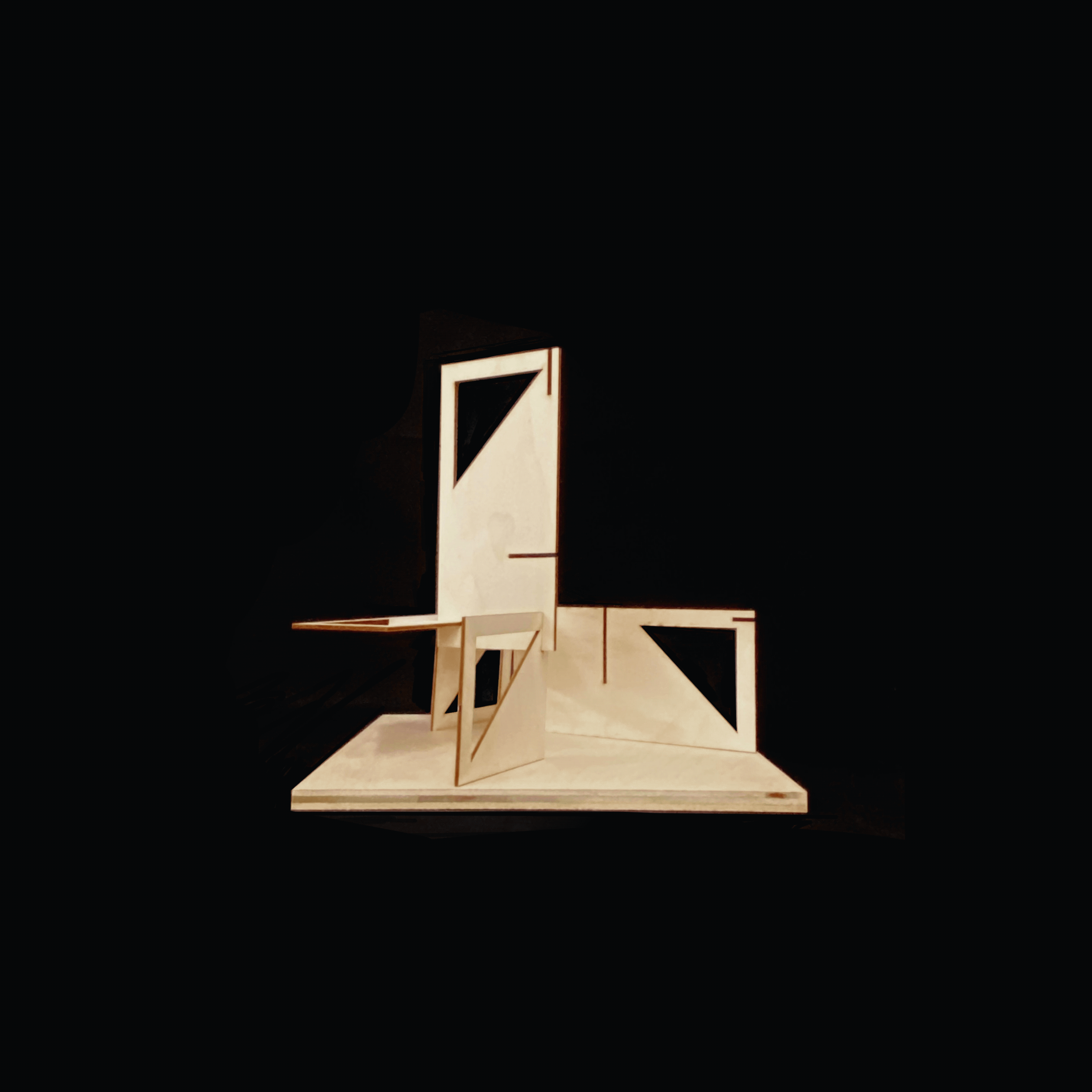 PHYSICAL MODEL
DIGITAL MODEL
PROCESS
RECIPROCAL MODEL / EXPERIMENT SIX
Two rectilinear modules make up the branches of the model as it expands upwards and outwards in a rotating orthogonal direction. At every step of the build process, the plates are dependent upon the collective support of the plates below. The structure relies on stabilization through interlocking friction and working with vertical forces to keep itself at equilibrium.
The model grows like a tree. Expansiveness is achieved by the strength discovered in linking wood pieces together in perpendicular fashion and alternating orientation between planar and vertical. While cohesion is maintained through the consistency of material and repetitiveness of modules, the interplay of orientation creates what we understand in the real world as floors and walls (arguably doors) and offers a function for the space.

The design decision to reintroduce triangulate volumes produced from the voids adds an extra element of complexity which decorates the system and also consistently ties the support system into a feedback loop of reuse.
Overall, the machine achieves stability by relying on a precise order of construction-which achieves a reciprocal relationship in micro-scale (with one another) to generate a whole piece as a unified system.
Valerie Elizondo
Madeline Ju
Amber Wang